Hemiphaedusa wenderi n. sp. from Taiwan (Pulmonata: Clausiliidae)
Yen-Chen Lee1 and Wen-lung Wu2
1. Department of Life Science National Taiwan Normal University
2. Research Center of Biodiversity , Academia Sinica.
There is a new clausiliid collected from south Taiwan . After comparing this new clausiliid with 23 Hemiphaedusa species of Taiwan , we found that this is a new species and name as Hemiphaedusa wenderi dedicated to Mr. Wen-Der Chen whom first found this species, and detailed shell morphology, radula and anatomy of reproductive system are reported in this paper.
Key words: new species, Clausiliidae, Guanshan, Hemiphaedusa, wenderi
Introduction
In 2002, my friend Mr. Wen-Der Chen collected several clausiliid snails from Guanshan (關山) in Pingtung County , South Taiwan . They differ from all Hemiphaedusa species of south Taiwan in possessing an aperture with weak deeply seated inferior lamella but the trace of it was emerged on the columellar lip, and duplicated peristome. The above features make them very different from their affinities, H. pseudosheridani and H. similaris. We consider that it is a new species.
Materials and Methods
Five specimens of the present species from Guanshan in Pingtung County were measured based on the following morphometric items: shell length (SL), shell width (SW), apertural length (APL) and apertural width (APW). The ratios of SL/SW, APL/APW were also calculated. The living specimen was relaxed and immersed in boiling water, than dissected to exam its reproductive system and radula.
Hemiphaedusa wenderi n. sp. (Fig. 1)
Shell: smell in the genus, solid, fusiform, pale brown to purplish brown, as near the apex the color more and more light. Upper spire conical. Succeeding whorls gently increasing its diameter, and reaching widest on penultimate whorl. Each whorl weakly convex with shallow suture, about 7.5 -9 in number. With tiny puncture marks over surface, sculptured with irregular fine oblique striae which are distinct near the aperture. Aperture oblique pear shape, white in color, with thick lip, duplicated. Superior lamella never connected with spiral lamella inwardly. Inferior lamella weak, seated deeply and biforked, but the trace of it was emerged on the columellar lip although unclear. Subcolumellar lamella emerged on peristome. Principal plica very long and extend to where it is very near peristome. Upper palatal plica short, the peristomal side of it is longer. Lunella long, weakly curviform.
Clausilium: Clausilium plate long, columellar and lunella sides are nearly parallel. Apex obtuse, subtriangular with callous nodule but without notch formation. Clausilium has distinct sinus on projection of columellar side of the plate.
Reproductive system: Penial sheath (PS) well developed, slightly tortuous, gently reduced toward the Epipallus site and contracted at the junction between epipallus and penial sheath. Epiphallus (EP) slender than penial sheath. Penial retractor (PR) thin, adhered to 1/4 posterior end of epipallus. Vas deferens (VD) slender but slightly thickened at spermoviduct (SOD) site, attached to vagina (VA) and close to anterior end of penial sheath by a fibrous connective tissue. Oviduct (OD) is rather slender and gently distended toward vagina site. Oviduct is about twice length as vagina. Diverticulum (DI) tortuous, rather thicker than spermathecal duct (SD), longer than spermathecal stalk (SS).
Measurement and type depository
Holotype: SL: 12.20mm , SW: 3.25mm ; APL: 2.45mm , APW: 2.15mm ; NMNS005075-00001, National Museum of Natural Science , Taiwan .
Paratype1: SL: 12.30mm , SW: 2.95mm ; APL: 2.60mm , APW: 2.10mm ; NMNS005075-00002, National Museum of Natural Science , Taiwan .
Paratype2: SL: 10.75mm , SW: 2.95mm ; APL: 2.55mm , APW: 2.15mm ; NMNS005075-00003, National Museum of Natural Science , Taiwan .
Paratype3: SL: 10.35mm , SW: 2.95mm ; APL: 2.45mm , APW: 2.20mm ; NMNS005075-00004, National Museum of Natural Science , Taiwan .
Paratype4: SL: 11.55mm , SW: 2.95mm ; APL: 2.45mm , APW: 2.00mm; NMNS005075-00005, National Museum of Natural Science , Taiwan .
Etymology
This species, wenderi was found and dedicated to Mr. Wen-Der Chen and named by him.
Type locality
Guanshan (關山) in Pingtung County, South Taiwan, gathered from grass slope under leaves.
Discussion
The first author were miss identified present new species as Hemiphaedusa bagsana Schmacker et Boettger, 1891 in previous publication (Lee & Chen, 2003). The present new species is similar to H. pseudosheridani in general shape, but the later with obtuse apex, upper palatal plica longer, the anterioral and peristomal side of it is equal length (Fig. 2). H. similaris is another analogue, but the later is larger in size, with more distinct irregular oblique striae and shorter upper palatal plica. Besides, H. similaris inferior lamella in direct view in aperture is visible. (Fig. 3)
Acknowledgements
The authors wish to appreciate Mr. Wen-Der Chen and Mr. Tai-You Kuo for their generous donations of the specimen shells.
Reference
Adams, H. 1866. Descriptions of fifteen new species of land and freshwater shells from Formosa, collected by Robert Swinhoe, Esq., consul at Taiwan in that island. Proc. Zool. Sci. London, 316-319.
Lee, Y.C. & Chen, W.D. 2003. Natural observation handbook 3 ─ Landsnail. Kiss Nature Publications Co. Ltd. p.106.
Zilch, A. 1954. Die Typen und Typoide des Natura-Museums Senckenberg, 12: Mollusca, Clausiliidae (1): Phaedusinae, Neniinae. Archiv für Molluskenkunde, 83 (1-3): 1-63, Taf. 1-4.
關山產新種煙管蝸牛-文德煙管蝸牛
李彥錚1‧巫文隆2
1. 台灣師範大學生命科學系
2. 中央研究院生物多樣性中心
關鍵字:新種、煙管蝸牛科、關山、文德煙管蝸牛
本種於2002年由 陳文德 先生及 郭泰佑 先生於屏東縣關山採得。本種與其他台灣的紡錘煙管蝸牛屬各種比較之後發現:本種因螺塔頂端較尖、上腔襞後端較前端長等特徵異於似謝氏煙管蝸牛;另外本種因殼較小型、殼面縱生長紋較細緻。因本種特徵與其他紡錘煙管蝸牛不盡相同,因而命名為新種。學名是為了紀念其發現者─ 陳文德 先生。另外要特別感 謝陳文德 先生及 郭泰佑 先生提供珍貴標本使本文得以完成。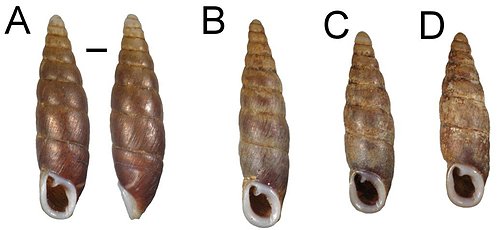 Fig 1. Hemiphaedusa wenderi n. sp. A: holotype; B: Paratype 1; C: Paratype 2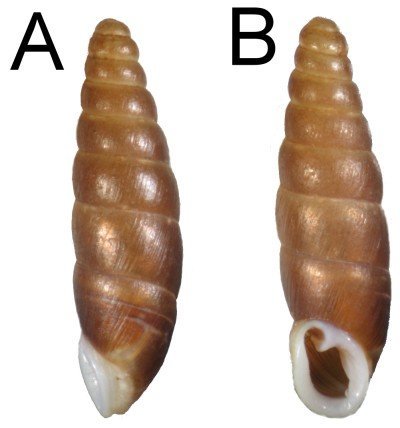 Fig 2. H. pseudosheridani (Zilch, 1954). A: ventral view; B: lateral view.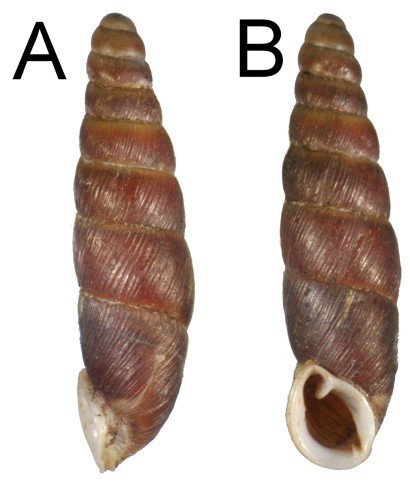 Fig 3. H. similaris (H. Adams, 1866). A: ventral view; B: lateral view.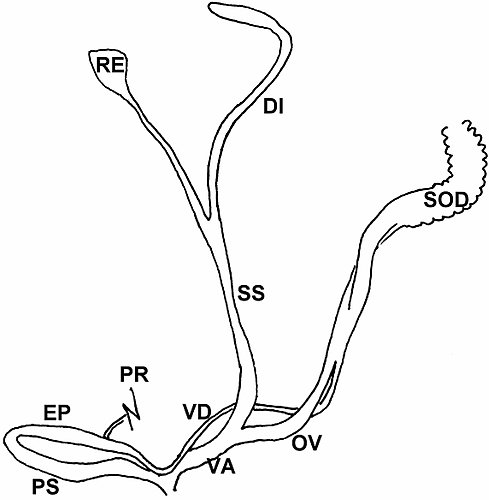 Fig 4. Reproductive system of H. wenderi. DI: diverticulum; EP: epiphallus; OD: oviduct; PR: Penial retractor; PS: penial sheath; RS: receptaculum seminis; SD: spermathecal duct; SOD: spermoviduct; SS: spermathecal stalk; VA: vagina; VD: vas deferens; VG: vagina.